The Moonlight Invasion is an invitation to flee from the real world and plunge into the magic  mystery of characters from another dimension.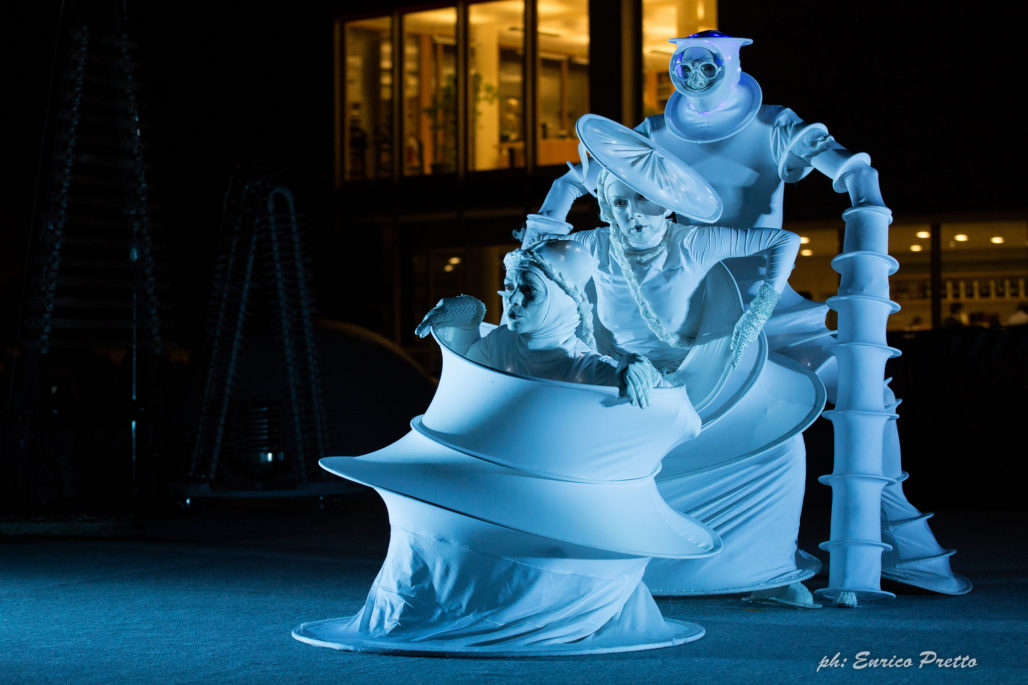 Take guests on a fairy-tale journey with this creative mime act.
Interesting and unique concept that will delight guests
Beautiful, elaborate, illuminated costumes in elegant white.
Parolabianca is a silent oracle, a fairy guru with a magical sphere full of riddle messages. The cards are customizable with your name, your brand, your logo, the date of the event or whatever you prefer.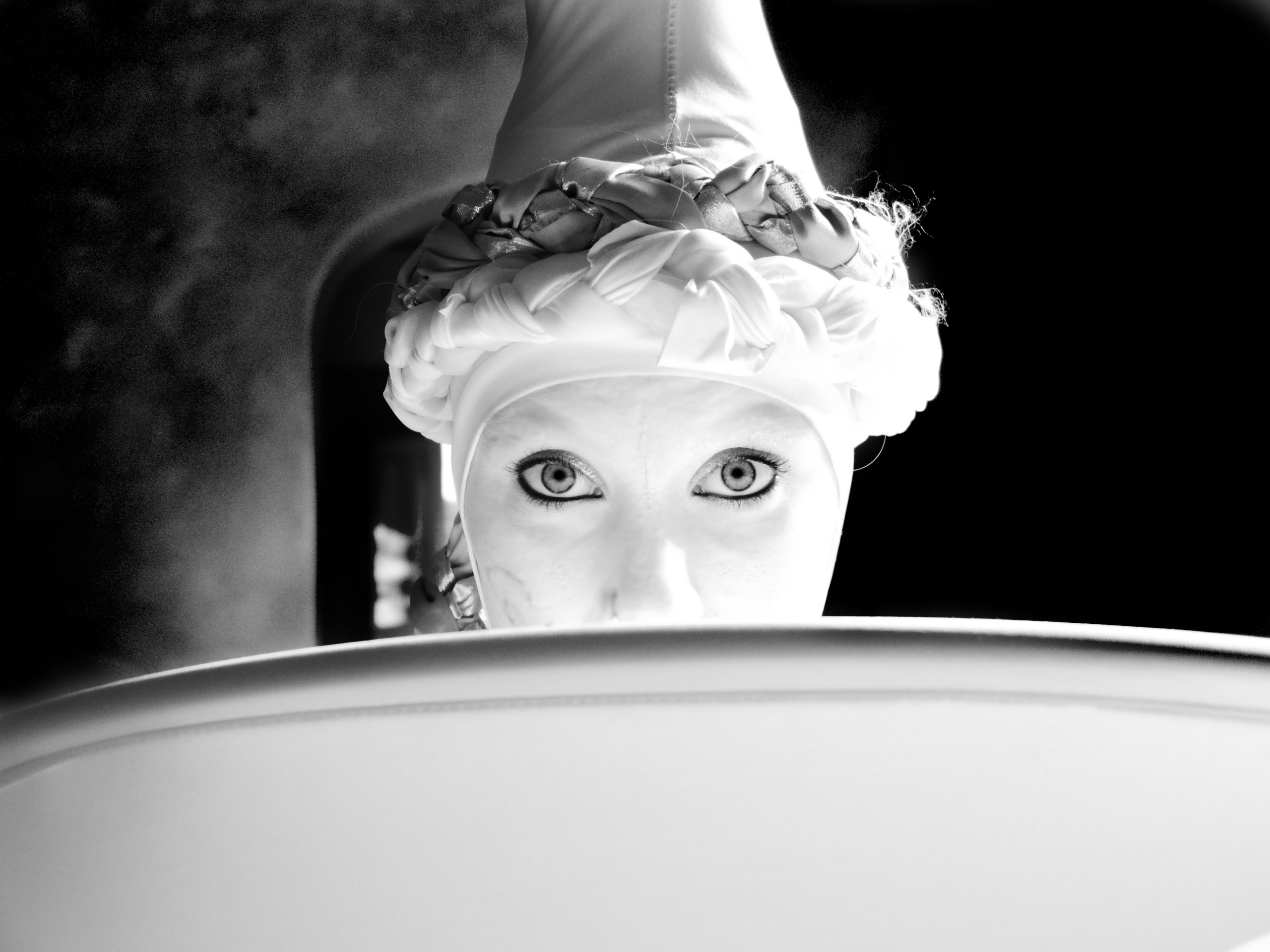 Crystal is at once a poetic and futuristic image.
Fascinating luminous butterflys characters will create a dreamlike atmosphere at your event
This performance plays with the elements of darkness, light and dance. Dancers the stage and create straddling cosmic landscapes and fairy tales scenes with voluminous skirts.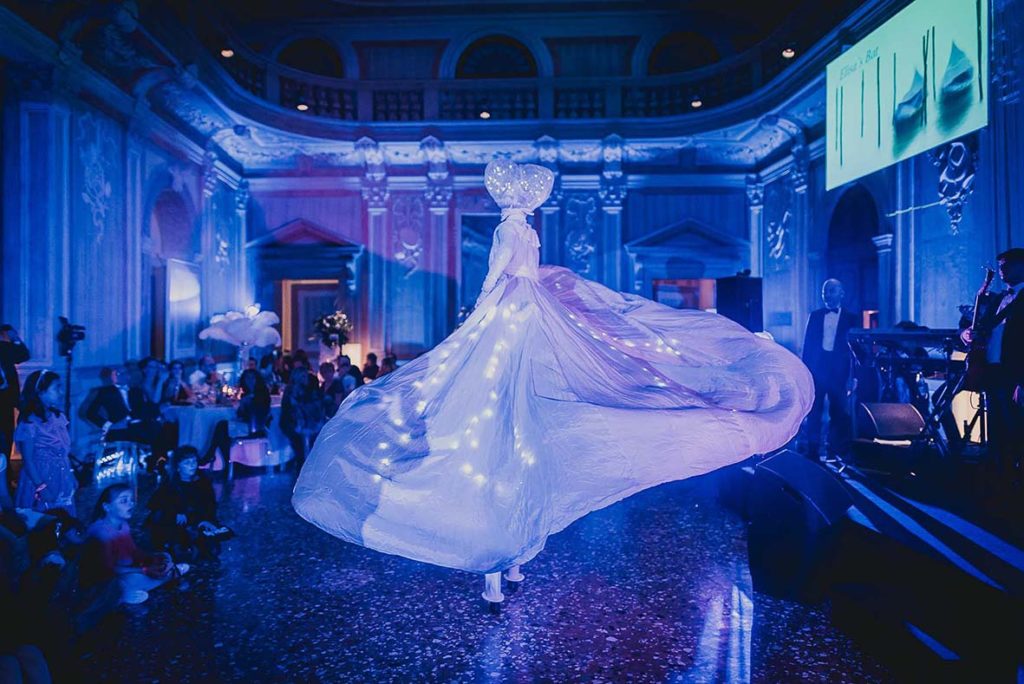 Unique and beautiful costume features a giant canvas wing which acts as a large projection screen
Custom images, logos, promotions, animations and videos can all be projected onto the performer's wing
An incredibly visual performance that can be adapted to work both during the day and night time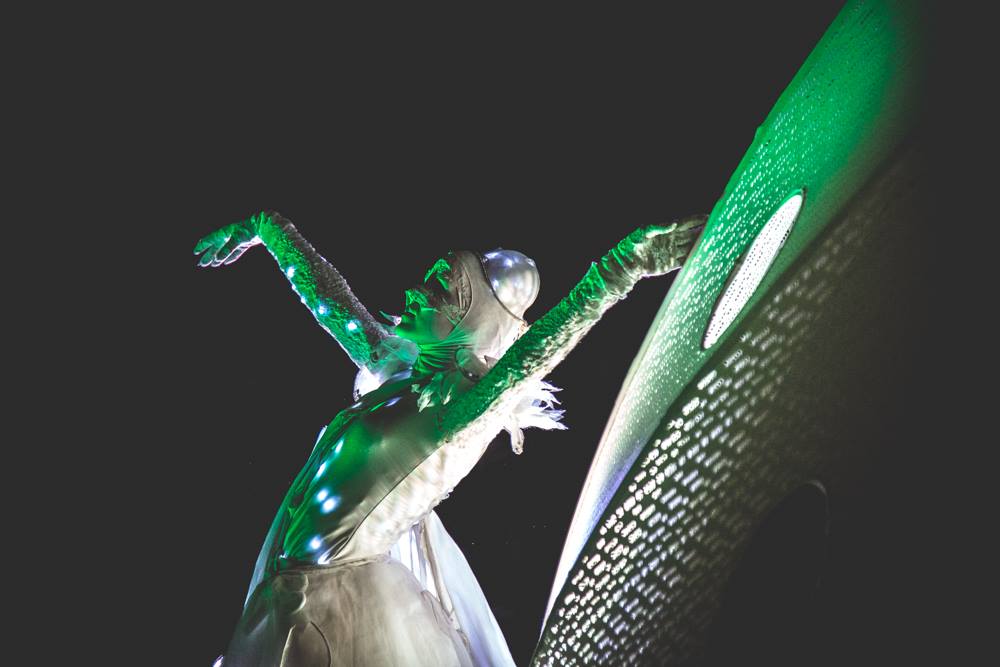 The Fashion Butterfies are truly unique and exclusive: the performance is made with the costumes that the Maison Dior has recreated with the works of the painter Pietro Ruffo .
The show was chosen by Dior for its opening event of the Venice Biennale 2019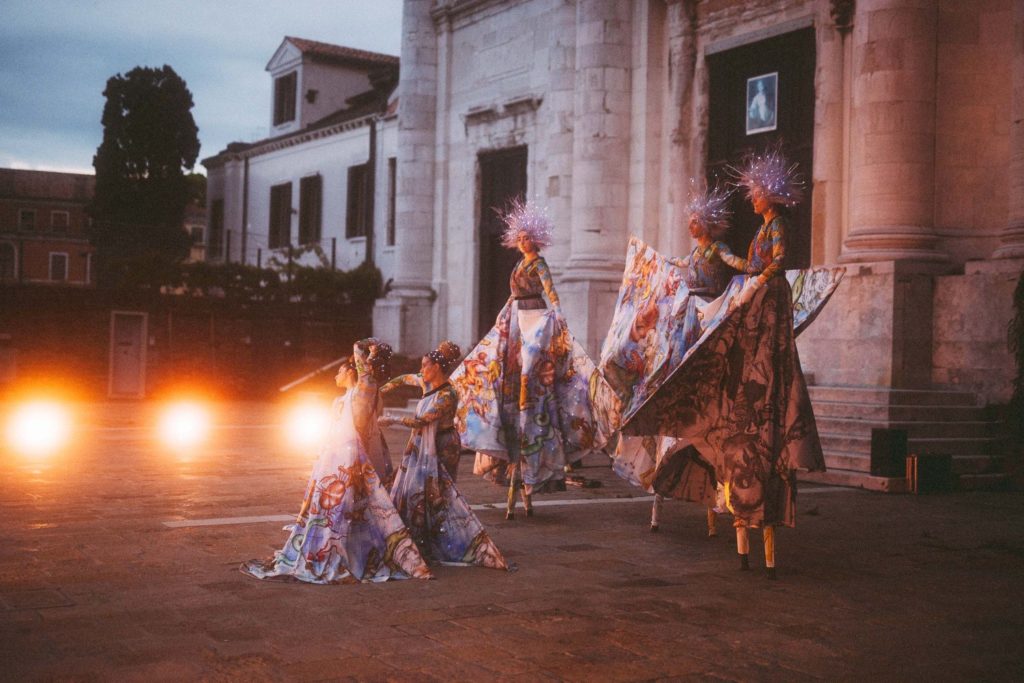 As straight as a rod, her clothes are eccentric,paper and airy fabric draw circles that are concentric.
One day her hair is red the next it is blue, the wool on her spindle too: a so pink ball when her mood is good, as black as the night when she is not all right.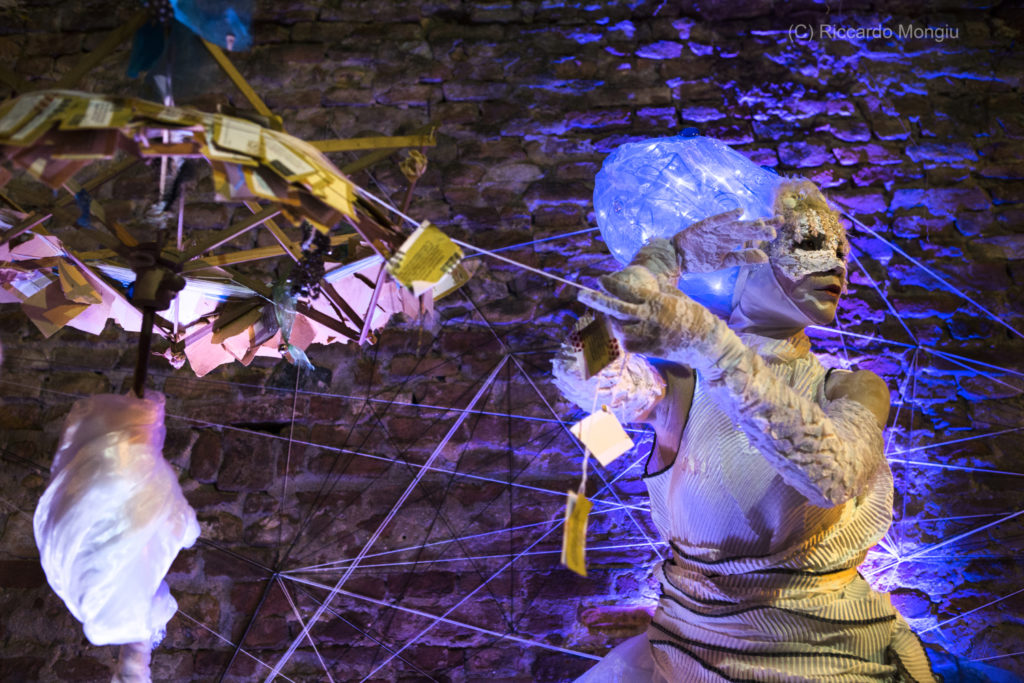 This show is dedicated to those who believe they have seen everything but still want to live magical emotions and see a dream come true.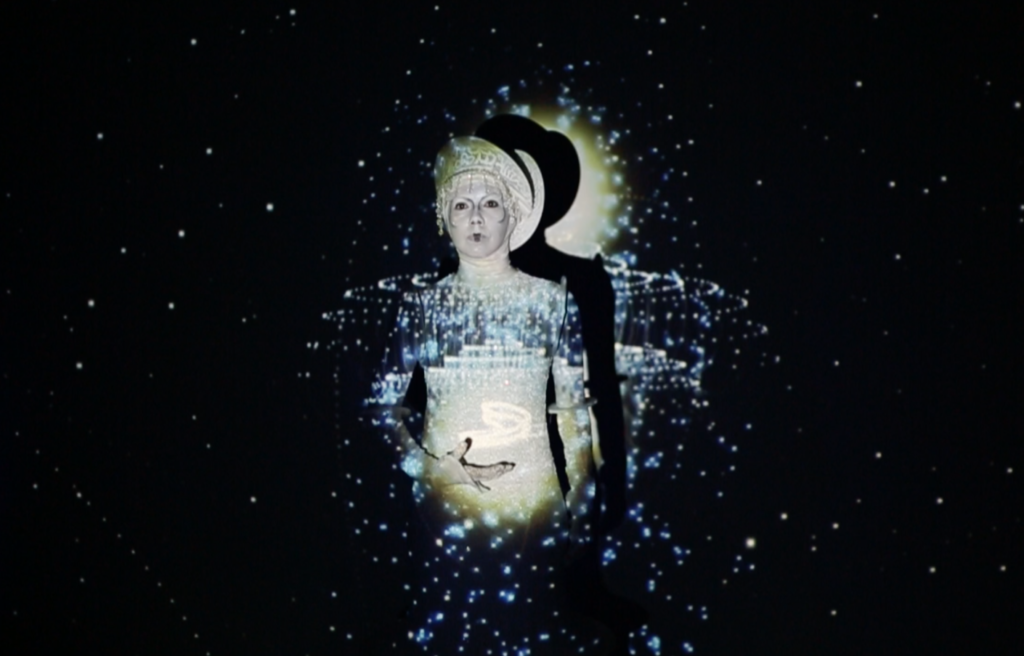 Parolabianca's hand picked musicians add magic to magic, offering a full sensorial experience.
Sound and melodies combined with makeup and clothes perfectly recreate the dream world where the Parolabianca characters live. Like being in a movie.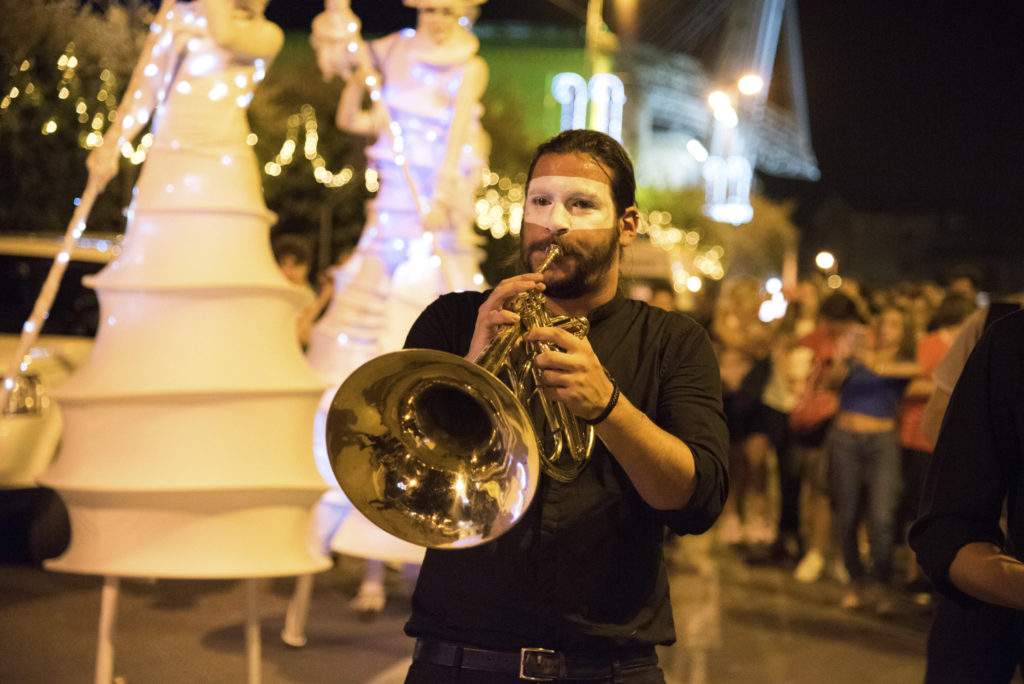 I don't try to have a coherent style or genre but  I rather  express myself with clear intentions , true emotions, and connect with the public through emotions; the possibilities and opportunities are endless and this is truly beautiful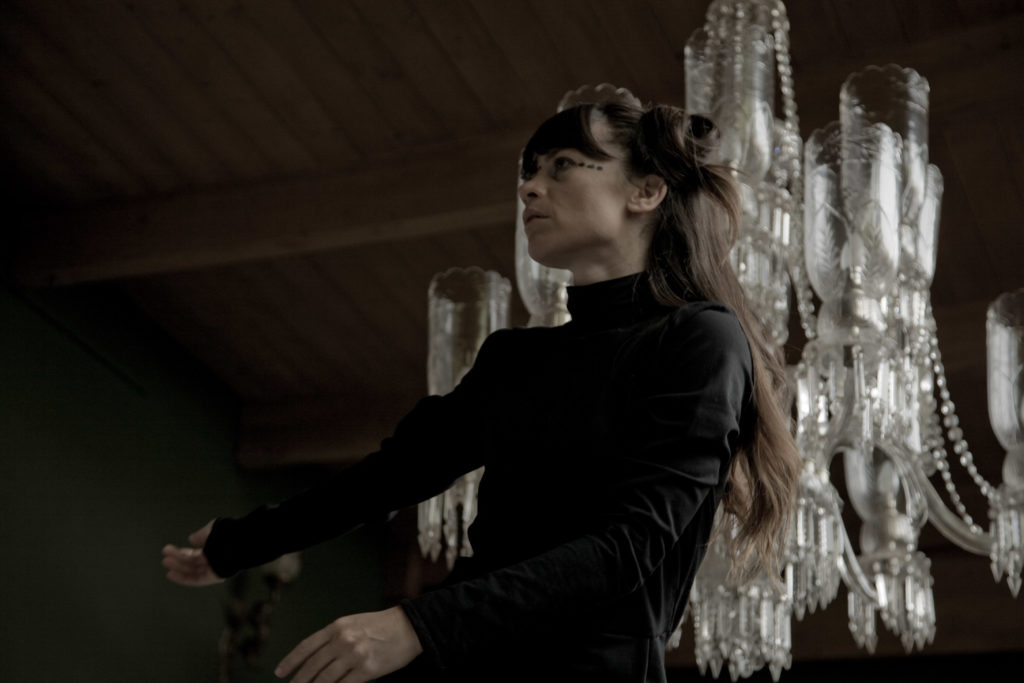 Un raffinatissimo e sofisticato progetto illuminotecnico. Un costume geniale con proiezioni video che spaziano da paesaggi cosmici e irreali a creature fiabesche, luoghi inesplorati, magie, astuzie e seduzioni visuali, tutte  inventate e modificate per ogni tipo di evento.